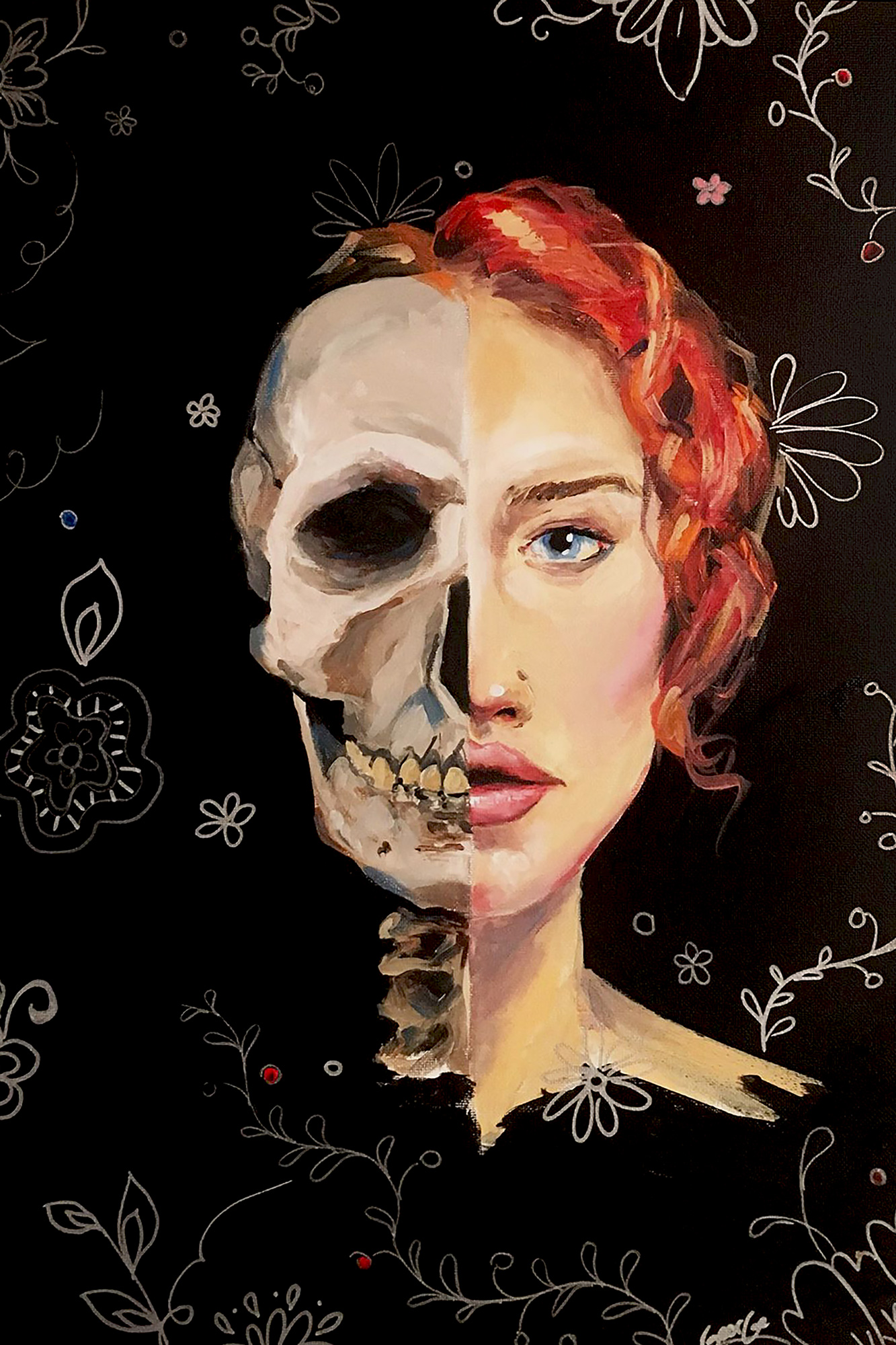 Crystal George
March 22 – April 20. 2019
Crystal George presents: Hope & Struggle, a collection of realistic surrealism paintings.
Crystal George is fascinated with the human face and form and how it can be the physical expression of intangible emotion. She uses mixed media-acrylic, photography and ink to express ideas about humanity and about our human experience.
The work expresses the battle between hope and despair and seeks to find beauty in the forgotten. A mini collection within the collection is a four-part work based on the statement of President Trump that there are "shithole countries". The four-part series focuses on the hidden treasure that the people of those countries are and is a contrast and a rebuke to the idea that any person or nation is a throw away.
The exhibit will be in the Skylight Gallery.