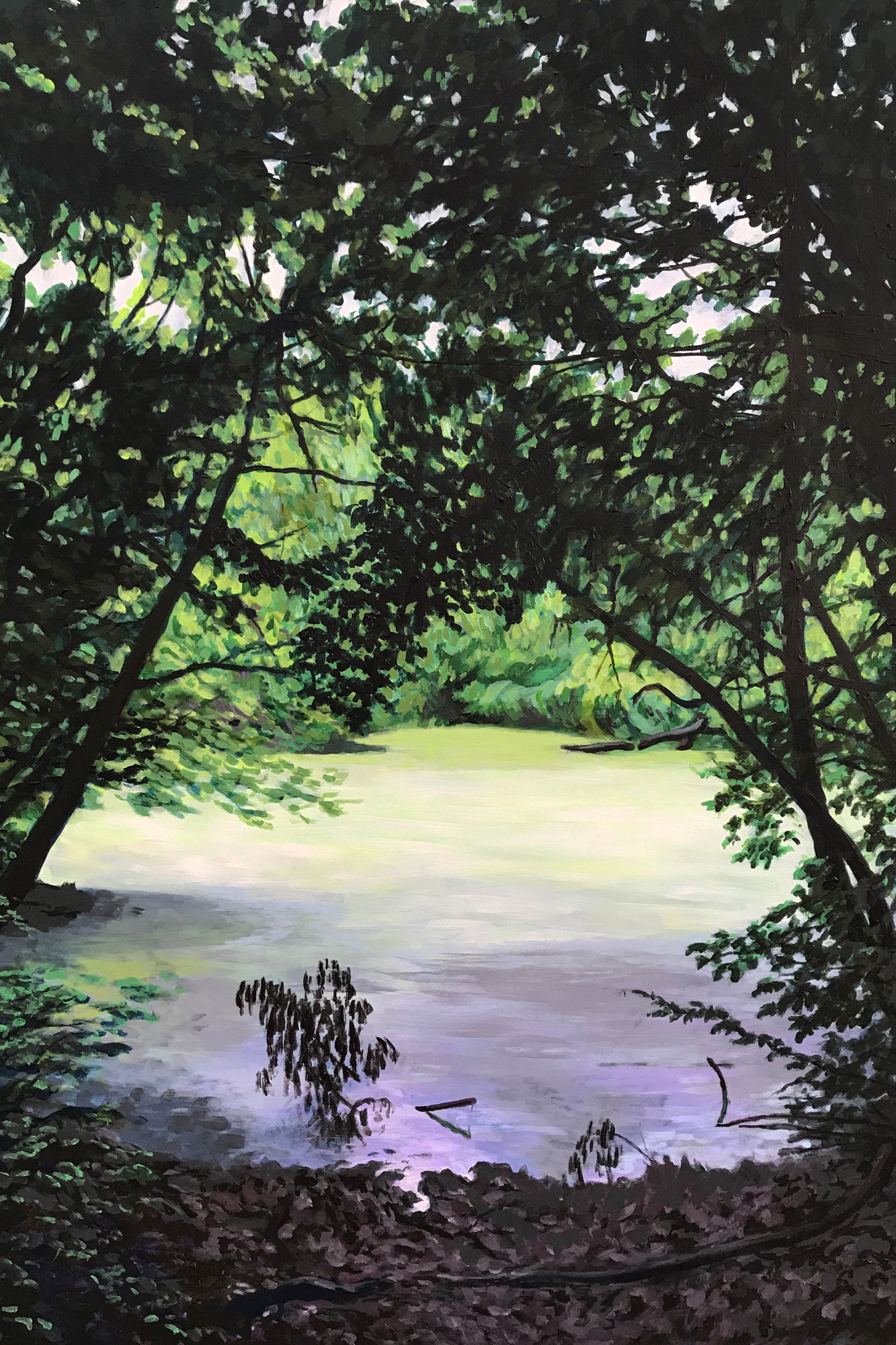 Donna Frostick
May 24 – June 22, 2019
When Donna Frostick was a child, she was an animist. She was convinced nature was alive, and speaking: in cloud formations, in wind patterns. It was just a matter of being astute enough to decode it. When it comes to nature and art, she haven't changed much. Whenever she is outdoors, she finds herself gravitating to scenes that suggest the world is a mystical place, ripe with potential revelations.
She says, "The Christian mystic St. John of the Cross wrote in the 16th century about wanting to 'break the web of this sweet encounter.' My paintings are often driven by a similar tantalizing desire. At its most electric moments, nature seems on the verge of something trans-formative, if you can only watch long enough. This show is a selection of my work from the last year."
This exhibit will be in the Centre Gallery, East.