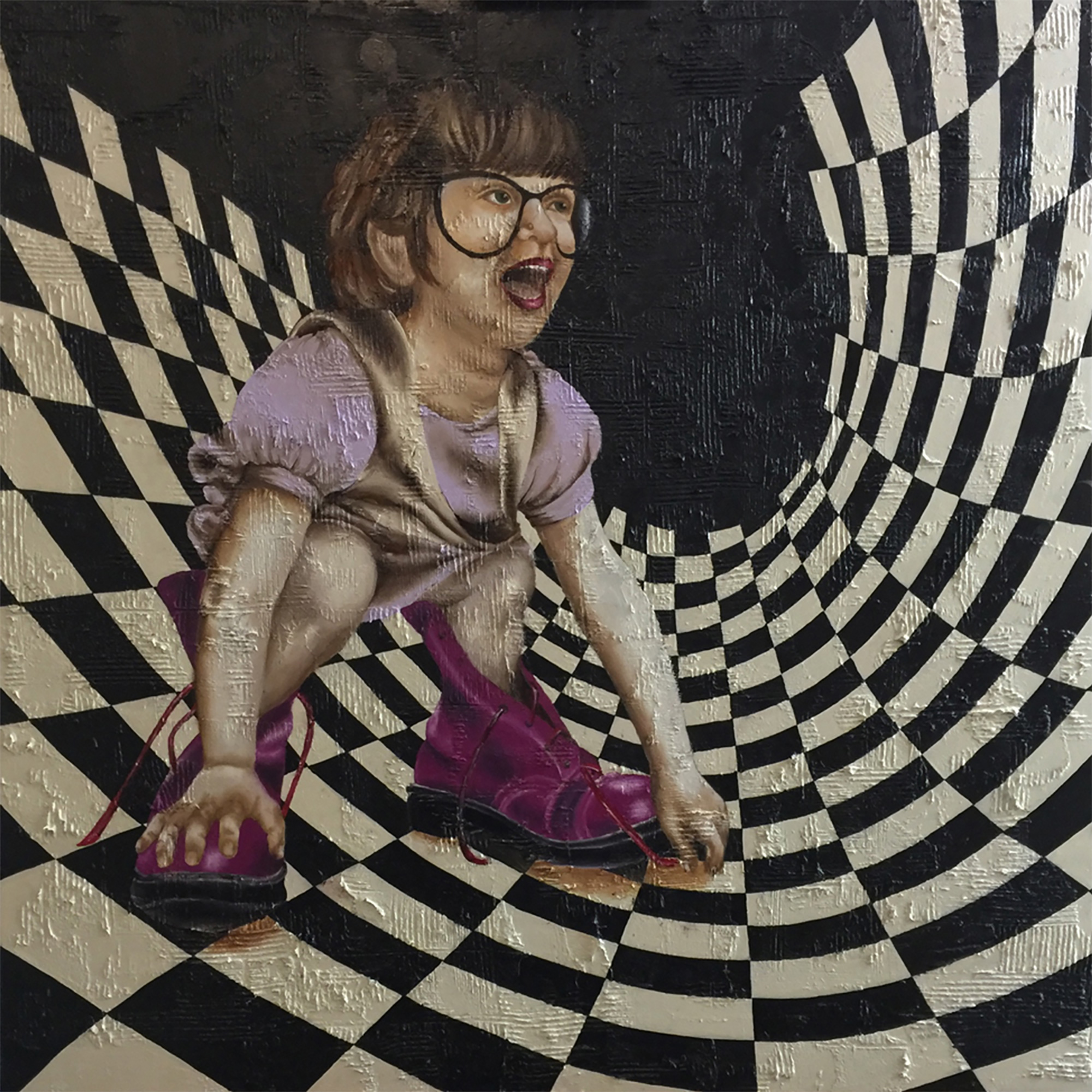 Janine Matthews
April 26 – May 18, 2019
The opening reception of Art Works' April 26th exhibits features Janine Matthews' show: Contemplating the Rabbit Hole.
Janine Matthews a British artist, graduate of VCU Painting and Printmaking, will earn her MFA in May,2019 from Savannah College of Art and Design. Her exhibit at Art Works explores personal insecurities by unraveling unique fantasies, dreams, obsessions and life events through nonsensical visual narratives.
The exhibit will be in the Jane Sandelin Gallery.