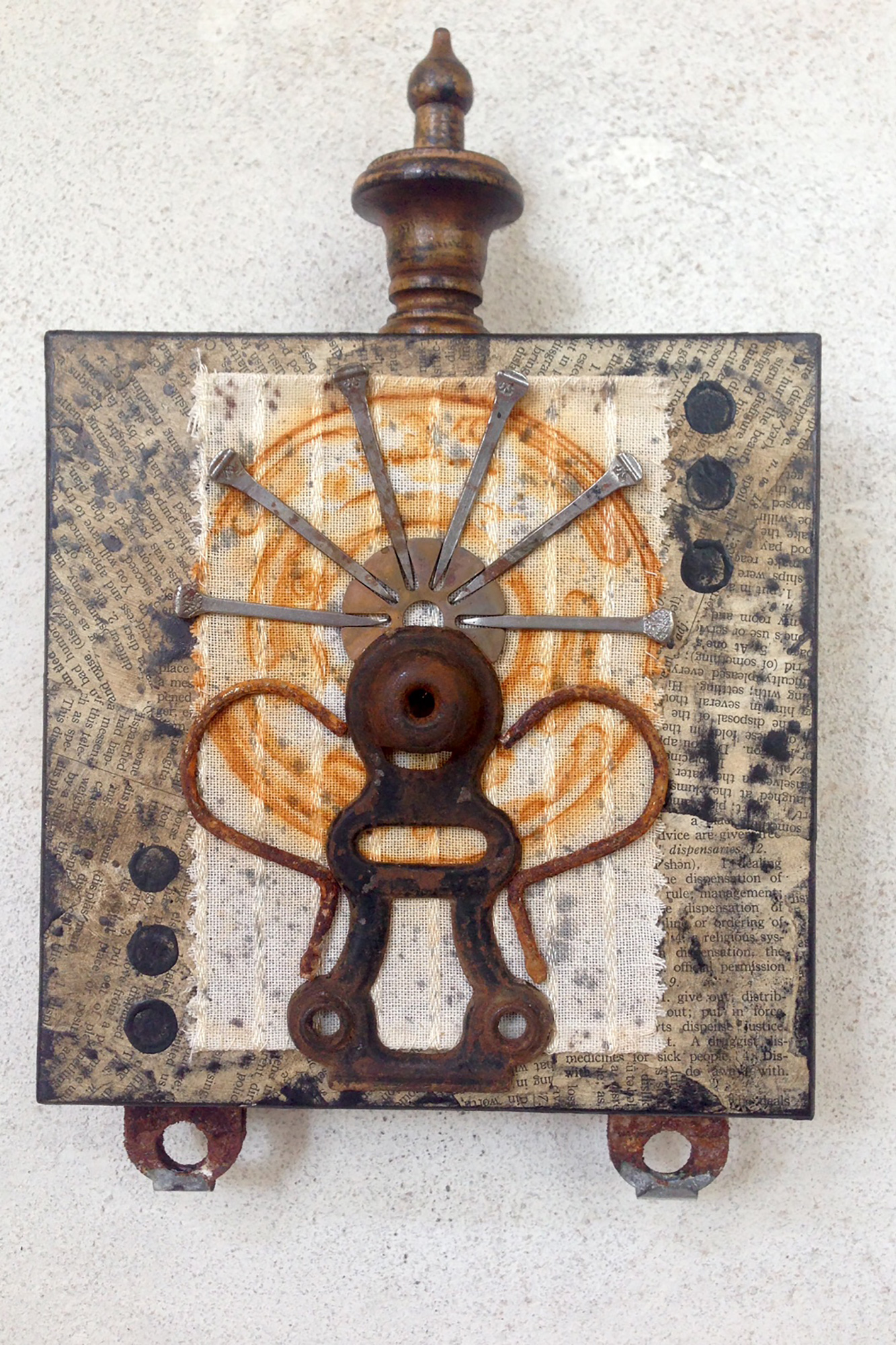 Kelly Johnston
August 23 – September 21, 2019
Kelly Johnston's assemblage art is a treasure hunt and a great puzzle to her. She finds objects and while understanding their intended purpose, she uses them completely out of context. She reassigns meaning to these found objects. An item is no longer a ruler; it is an arm or a leg. She is drawn to patterns, textures and color and chooses items based on this. She prefers objects that are already broken.
She says,
Like a sculptor chips away at a block of marble to reveal the art inside, I chip away to find my objects. Like a painter adds color to canvas, I clean, color or sand my objects to shine them up for the newly assigned purpose. By obscuring the original context of the parts and reassigning them in my pieces, I create my new story.
This exhibit will be in the Centre Gallery, East.