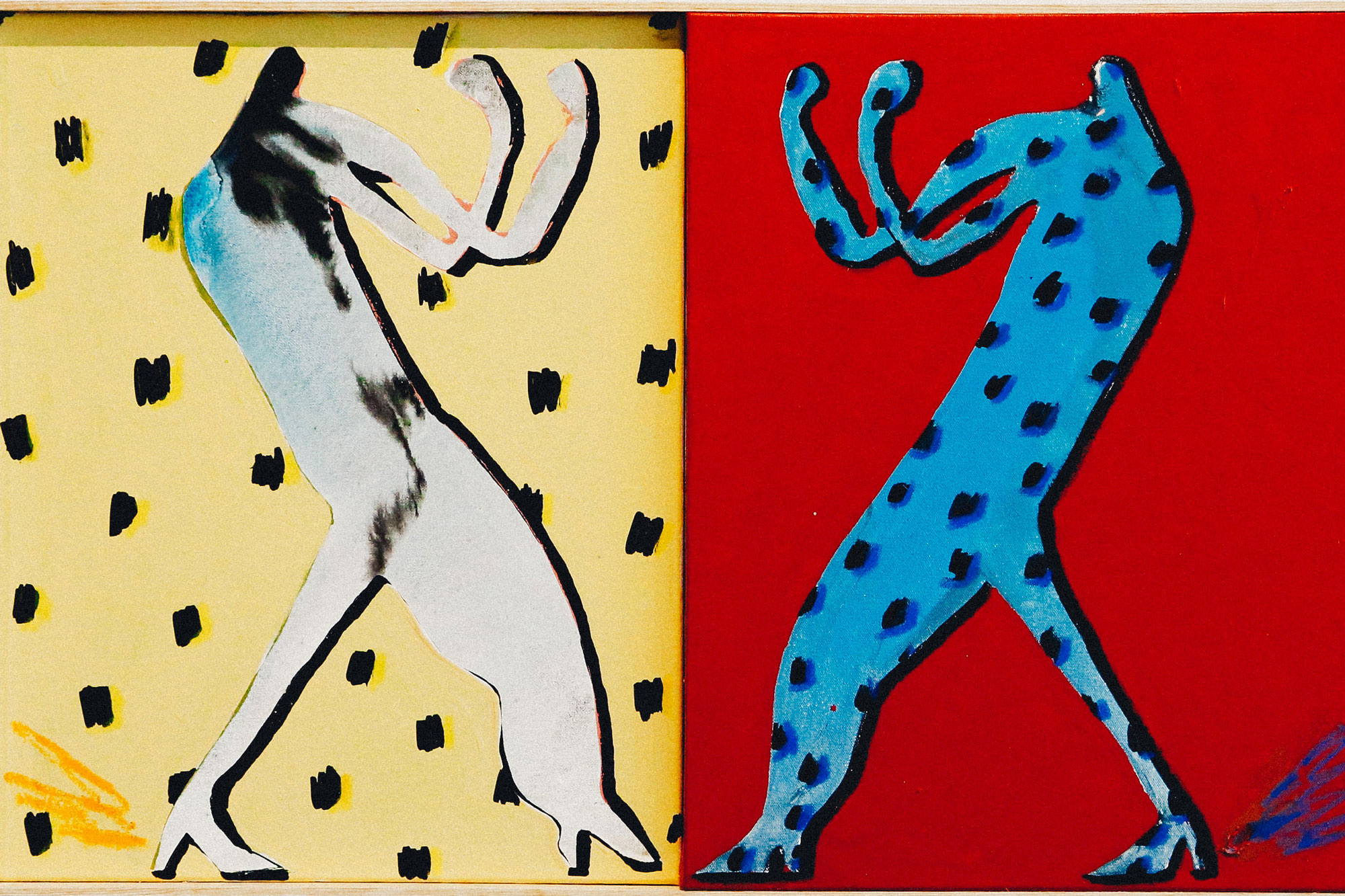 Kevin Sabo
March 22 – April 20, 2019
The opening reception of Art Works' spring exhibits features Kevin Sabo's show: OK OK.
This exhibit is a collection of gestural figures that twist their way into the perimeter of the canvas. Sabo is insistent on keeping their bodies and limbs squished inside the borders of the painting, which is a challenge to engineer new proportions of the body.
Sabo says,
Thematically, I dance with the idea of domestic spaces. My home consumes me with the maintenance I believe it deserves. My plants need watered, my cat needs her wet food in the morning, my kitchen begs to be used and my partner needs to be loved. At 26, I understand the concept of a happy homebody. I have created a safe haven inside my own walls, which makes me certain that my experiences outside of art-making are the reason why my figures never want to break the border of their canvas.
The exhibit will be in the Jane Sandelin Gallery.