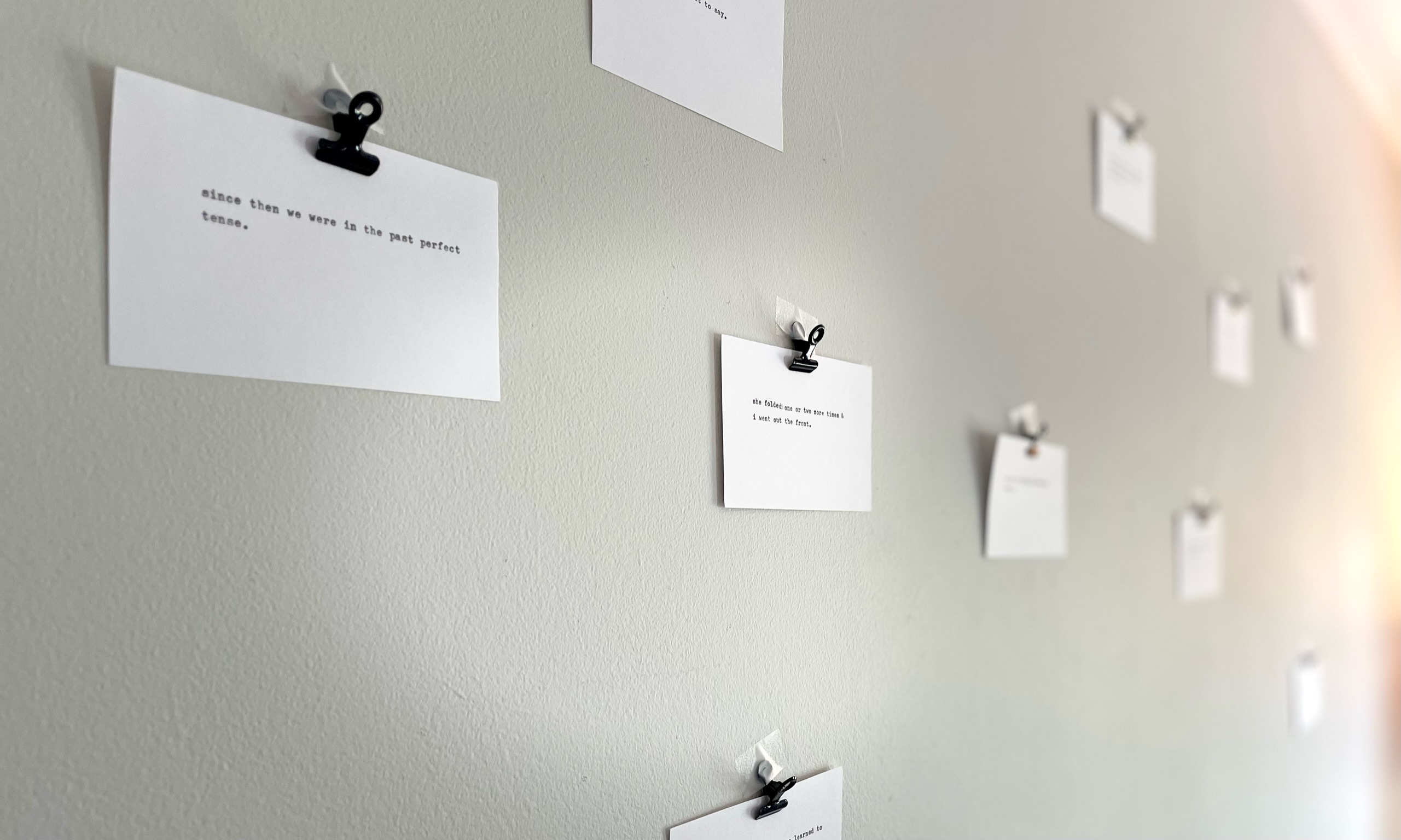 Robert Hoekman Jr.
September 22 – October 21, 2023
Robert Hoekman Jr. is an artist who defies traditional writing conventions. After spending nearly two decades as a part-time professional nonfiction writer and editor, Hoekman earned an advanced certificate in creative writing from the University of Pennsylvania. However, instead of pursuing a career in traditional writing, he pivoted to producing micro-text and displaying it on walls. He has become known as the "anti-writer of inexplicable texts" due to his unconventional approach to written communication. We are excited to showcase his unique and thought-provoking art.
The exhibit will be in the Port Gallery.