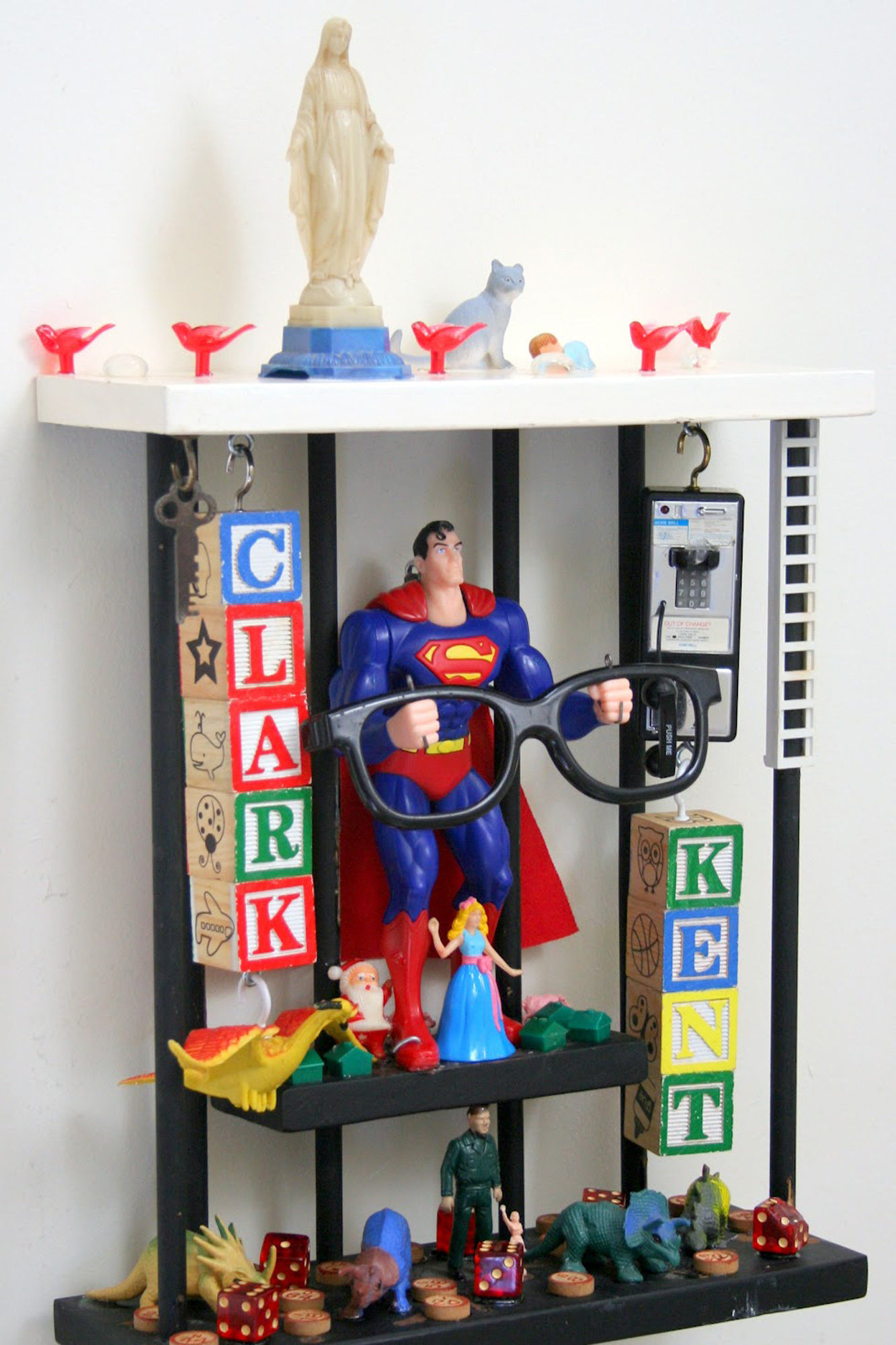 Steve Applegate
March 22 – April 20. 2019
Steve Applegate presents: Superman, a series of ten assemblages to explore the following truths about Superman.
Is Superman our struggle between spirituality vs. self-will? Is Superman the magic bullet of society? Is Superman a societal enabler, solving social ills with one painless swoop, allowing us to avoid personal responsibility? Is Superman ironically an anti-hero? Is Superman actually a stubborn, clueless man who awaits the "House of Mirrors" as Don Quixote did? Finally, will Superman on Judgement Day have to answer to a power greater than himself?
The exhibit will be in the Corner Gallery.